Hi all! I am trying to build a 1D DCGAN model but getting this error:
Expected 3-dimensional input for 3-dimensional weight [1024, 1, 4], but got 1-dimensional input of size [1] instead.
My training set is [262144,1]. I tried the unsqueeze methods. It did not work.
My generator and discriminator: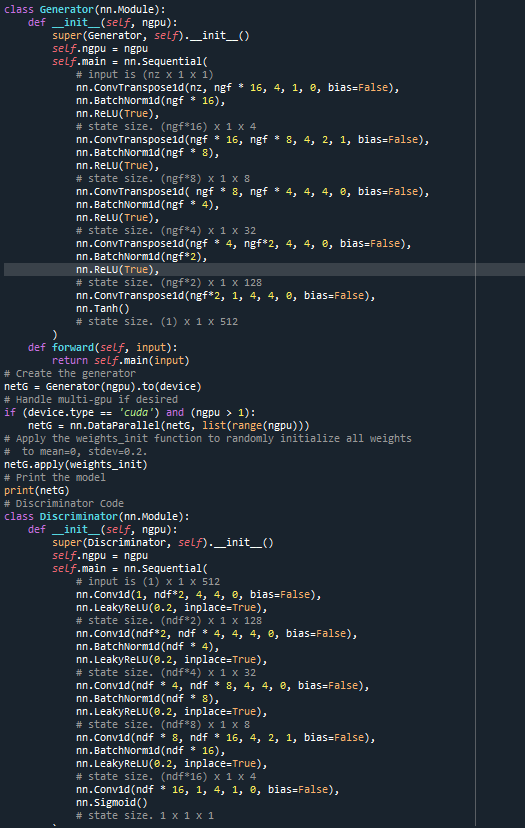 Not sure what is wrong. Thanks for any suggestions!