I think I found a pytorch bug but I'm not entirely certain.
Before I'm writing an issue I'll post it here.
I have uploaded the sample code to google colab and the output with the error is visible in the output field. colab link here https://colab.research.google.com/drive/1UC7mL2FS4Gz5HIQuSeQaSnWFynQmIHzn#scrollTo=V4MjwHAljuTN&uniqifier=2
Dont forget to activate the gpu in notebook settings.
I am generating 4 RGB random images and put them to my gpu.
images = torch.rand(1,3,4,widht,height)
images = images.cuda() # this causes the error
images = images.requires_grad_(True)

after that I feed the images into a Maxpool3d and use a dummy loss so I can calculate
the gradients of my input images.
x = nn.MaxPool3d(kernel_size=(1, 2, 2), stride=(1, 2, 2), padding=(0, 0, 0))(images)
criterion = nn.MSELoss()
label = torch.ones_like(x)
loss = criterion(x, label)
loss.backward()

If I now analyze the gradients of the images
 grads_images = images.grad

I noticed that about a third of the gradients are very close to zero although there is no
reason for that.
To make this problem clear I am visualizing the gradients.
I take only one image, use the absolute and scale them between 0 and 1. Then I add
the gradients of the red, green and blue channel together so i get a
numpy array with size [widht, height]
The values in this array can now be visualized with a colormap of plt.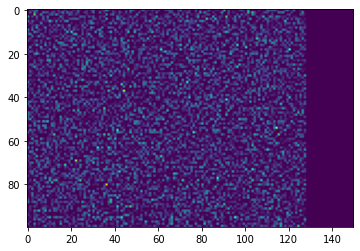 You can see the right fifth of the gradients are ~0
But If I change one line
 images = torch.rand(1,3,4,widht,height) 
 images.cuda() # this fixes the gradient error

The gradients are no longer ~0 in the right fifht of the image.
(I'm a new user so I can't paste more than one image so the new image is here https://imgur.com/a/ruuQQr4 and also in the colab)
If you don't want to use colab, the full code is here:
import torch
import torch.nn as nn
import matplotlib.pyplot as plt
import numpy as np
%matplotlib inline
"""
I create 4 random images with batchsize 1 and channelsize 3 (rgb)
Then I use a 3d Maxpool
Then I want to visualize the gradients of our images with a target image
that consists of only ones.

The gradients dissapear if I overwrite my input images with images.cuda()
"""
height = 100 # width of our image
width = 150 # height of our image
images = torch.rand(1,3,4,height,width) # create 4 images with this height and width
images = images.cuda() # This creates the error
"""IF YOU REPLACE THE ABOVE LINE WITH images.cuda() IT WORKS AS INTENDED"""
images = images.requires_grad_(True)

pooled_imgs = nn.MaxPool3d(kernel_size=(1, 2, 2), stride=(1, 2, 2), padding=(0, 0, 0))(images)

# create a dummy target (same size as output with ones) and calculate the mse
criterion = nn.MSELoss()
label = torch.ones_like(pooled_imgs)
loss = criterion(pooled_imgs, label)
loss.backward()

# scale gradients between 0 and 1
pooled_absolute = torch.abs(images.grad)
max_grad_value = torch.max(pooled_absolute)
scaled_grads = pooled_absolute / max_grad_value # scale grads between 0 and 1
scaled_grads = scaled_grads.cpu().numpy()

# scaled grads has shape [Batchsize, Channels(RGB),amnt_images, width, height]
grad_pic = scaled_grads[0, :,0, :, :] # use batch 0 and the first image in our depth
# grad pic has no shape [3,height,width]

grad_pic = np.transpose(grad_pic, (1, 2, 0)) # shape now [height, width, 3]
# I want to add all gradients of the 3 channels (red, green blue)
# so I can use a plt colormap
grad_one_channel = np.ones([height, width])
grad_one_channel[:,:] = grad_pic[:,:,0]+grad_pic[:,:,1]+grad_pic[:,:,2]

plt.imshow(grad_one_channel, cmap='viridis')