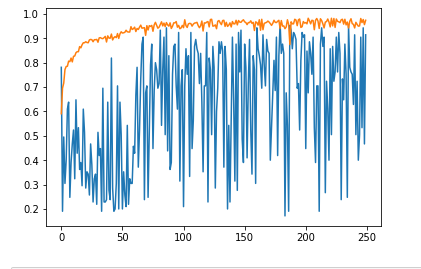 wide resnet(last two layer changed)
orange curve: train set
blue cure: val set
only 650 images
axis x:epoch
axis y:accuracy
batch size:15 for both trainset/val set
image size:320
compared to train set. …why the variance of dev set behave so different from the train set, seems no convergence.
what can be the problem?