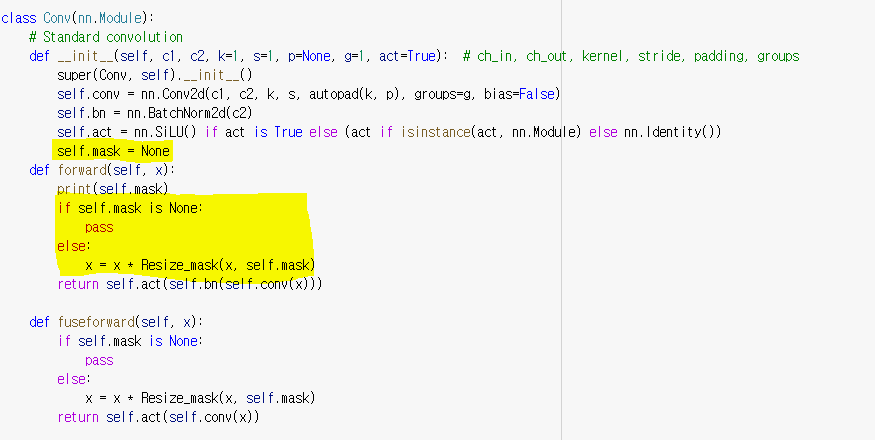 Hello, I have some problems changing pretrained models (in my case Yolov5).
Model is built by selections of modules and numbers of repetition.
I want to change modules like above, trying to mask specific spatial regions of input features per image inference.
However, I don't know how to change all module variables named mask per infernece.
How can I check and replace mask values in all modules?
This is the logic flow I want:
> for module in all_Modules:
>    if mask in module variables:
>        mask = specific_values_I_want