What will be more accurate and more right?
I took a notebook from pytorch docs to classify surnames by language (RNN).
I modified it a bit to test trained model on a validation set and got about 55% percent of accuracy.
But I'd like to train the model on a train dataset and test on a validation one and not to choose data points randomly.
So I modified it some more.
And I've got only about 30 percent of accuracy and the next confusion matrix: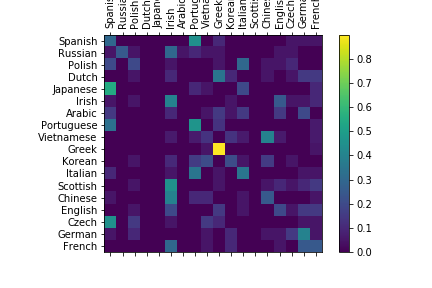 Maybe somebody can explain that.
Is that related to the fact of splitting data into two data sets or is it something else?