Hello,
On the inference I noticed that output heatmap of my model depence of the batch size of the dataloader.
Here it is images: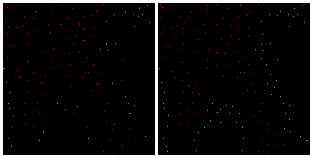 The left image with batch_size=1, the right: batch_size=5(it is batch_size I used for training)
When I use the native batch size(5), the quality of the heatmap is better.
Here is my model: https://www.dropbox.com/s/ms3mvh030t7n74a/latest3.pth
I believe, the model should not depend of the batch size, but it does. Can you give me any suggestions about this? It is normal behavior of the model?
If you need, I can attach the code of my dataset and code of the inference my model.