Hi!, I'd like to know if there's some difference between these two functions. I thought ConvTranspose3d was the inverse of MaxPool3d but now I saw that there is also MaxUnpool3d, so Wich one should I apply?
I want to implement a variation of the 3D U-net model.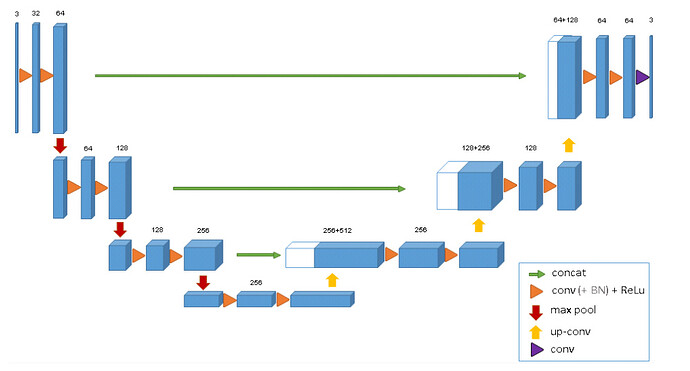 I'm speaking about the up yellow arrows of the model above (3D U-net model)
Thanks!