Hi,
I'm implementing distributed evaluation using DistributedDataParallel and so far, with the help of this forum, it works quite well

However, I noticed that when running it on two GPUs (Titan V) the second gpu is quite a bit slower than the first one.
The first GPU does around 4 it/s whereas the second GPU only does 3 it/s . I was wondering if there is a problem with my implementation, so here is the the code:
Do you see any obvious flaws?
Both GPUs are using roughly the same amount of memory: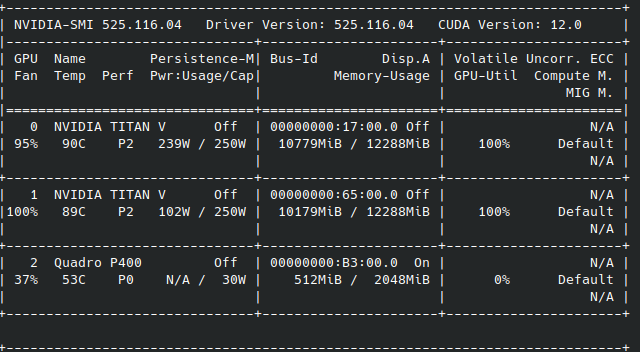 I also noticed that the GPU 1 most of the time uses less power then GPU 0.
Any explanation for performance loss on the second GPU?
Best,
Thorsten
PS:
I'm using pytorch 2.1.0.dev20230719 because of the problems written here.