I made images with spots inside of each. For each image, there is a specific distance.
I want to classify my images based on these distances ( I have 10 classes = 10 distances, and thousands of images).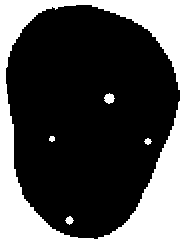 I was thinking of a CNN with some spatial encoding that would then connect to an FCN with the distance function as a loss function. But i feel like it's not that good of an idea. Are there perhaps some models that can already do this, or perhaps some clustering methods?