Hi,
I have a custom loss function which contains log(y) in it.
y is one of the model outputs and I don't want to restrict y to be positive through any activation function.
So, it is possible that loss returns 'nan' because of log(y) for y < 0.
Somehow, my model returns 'nan' in some batches but it can keep on training until it converges.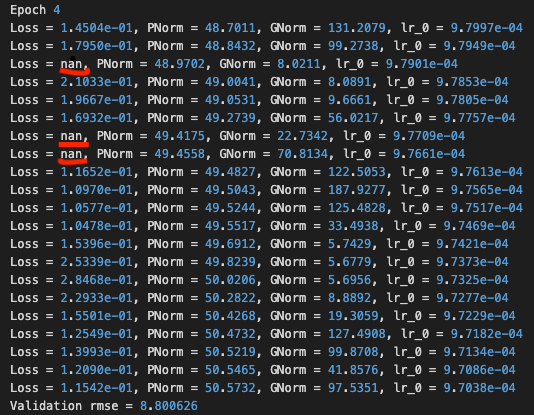 I wonder how the model updates its weights when the loss returns 'nan'…?
Thank you