I am currently working on an implementation of the Consistency regularization method proposed in the following paper.
[arXiv:2002.04724] Improved Consistency Regularization for GAN
Within this paper, when injecting real and generated images into the Discriminator, they apply data augmentation to each image and compute the loss value according to the following algorithm.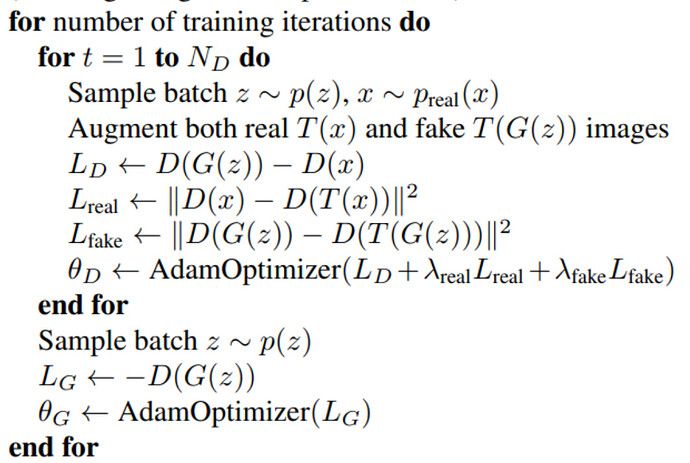 If I only want to perform data augmentation on the real images, I can do so during batch data creation in torch.utils.data.Dataset, but how can I perform data augmentation on a Tensor generated from the Generator?
The following methods involve sending data between the CPU and the GPU, which causes some overhead and reduces computational speed.
def transforms_images(image_tensor):
    """transform tensor for consistency regularization
    :param image_tensor: torch.Tensor [B, C, H, W]
    """

    device = image_tensor.device
    _, _, H, W = image_tensor.shape

    cr_transforms = transforms.Compose([
        transforms.ToPILImage(),
        transforms.RandomResizedCrop((H, W)),
        transforms.ToTensor(),
        transforms.Normalize((0.5, ), (0.5, ))
    ])

    image_tensor = torch.cat([cr_transforms(image).unsqueeze_(0) 
                              for image in image_tensor.cpu()], dim=0)

    return image_tensor.to(device=device)

What's the best way?