I need to measure the GPU memory consumption of my model and therefore have to wait until CUDNN's benchmark has finished.
Is there any way to detect this easily (like cudnn.benchmark_finished == True or something similar) ?
I plotted the GPU Memory consumption over time with benchmarking enabled (orange) and disabled (blue).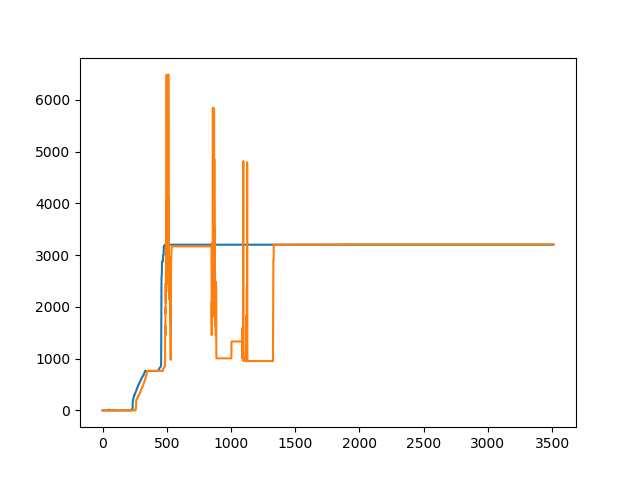 Of course I could use this profile to "detect" when the benchmark has finished but it feels awfully hacky.