I'm trying to run DCGAN tutorial. Great guide, but I have a problem.
I want to use the image which G generated. But the tutorial show a grid combine with 64 individual image.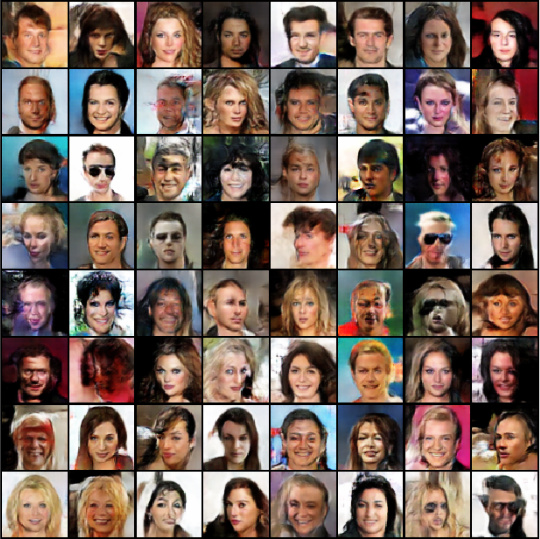 How can I get the individual image in original resolution?
I guess I can get the image somewhere in the [Train the Generator] part. Listed below. But I can not figure out the exactly variable that image stored. I want to get the G's output.
# Check how the generator is doing by saving G's output on fixed_noise
        if (iters % 500 == 0) or ((epoch == num_epochs-1) and (i == len(dataloader)-1)):
            with torch.no_grad():
                fake = netG(fixed_noise).detach().cpu()
            img_list.append(vutils.make_grid(fake, padding=2, normalize=True))

Thanks for your help!!