Hi all,
I was implementing transpose CNN from scratch . I noticed however pytorch seems to be adding a minor noise or some changes when it initializes .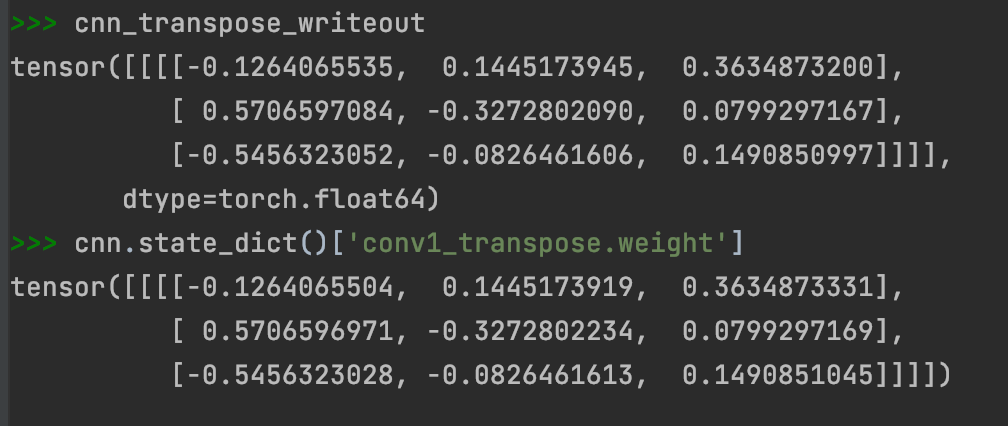 At the top is my initialization in python for [1,1,3,3] kernel and I copy paste it to pytorch transpose cnn layer using this command:
cnn.state_dict()['conv1_transpose.weight'].copy_(cnn_transpose_writeout, True)
In the image you will see the difference at the final digits. This actually does affect the results because they all add up and affect higher digits.