Hello,
I'm training a CNN network and these are my results for the first 14 epochs: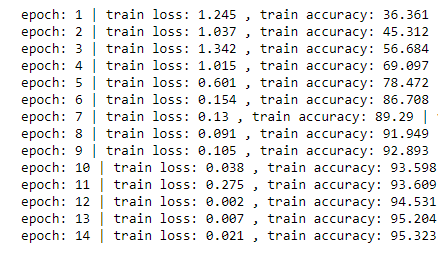 As you can see, despite that my train loss rose to 1.3 from epoch 2 to 3, my train accuracy increased, while it should be decreased! (there are other epochs like what I said. for example, between epoch 8 and 9, between epoch 10 and 11). Is this result natural??
note: I applied nn.CrossEntropyLoss as my loss function.