Im trying to segment 3D volumes using a 3D uNet network. Ive reached a stage where I am getting very good validation loss using CrossEntropy and BCE
idx:  0 of  53 - Validation Loss:  0.029650183394551277
idx:  5 of  53 - Validation Loss:  0.009899887256324291
idx:  10 of  53 - Validation Loss:  0.05049080401659012
idx:  15 of  53 - Validation Loss:  0.02019292116165161
idx:  20 of  53 - Validation Loss:  0.04724293574690819
idx:  25 of  53 - Validation Loss:  0.02810296043753624
idx:  30 of  53 - Validation Loss:  0.02642594277858734
idx:  35 of  53 - Validation Loss:  0.029894422739744186
idx:  40 of  53 - Validation Loss:  0.04158024489879608
idx:  45 of  53 - Validation Loss:  0.04574814811348915
idx:  50 of  53 - Validation Loss:  0.05406259000301361

I assumed my network is performing very well so i wrote a script to visualize my network outputs against their respective targets. What I get is something very different, not something that justifies this loss.
The samples are of depth 32 and I've outputted each z-plane as a single image.
Here is the target:

And the predicted output: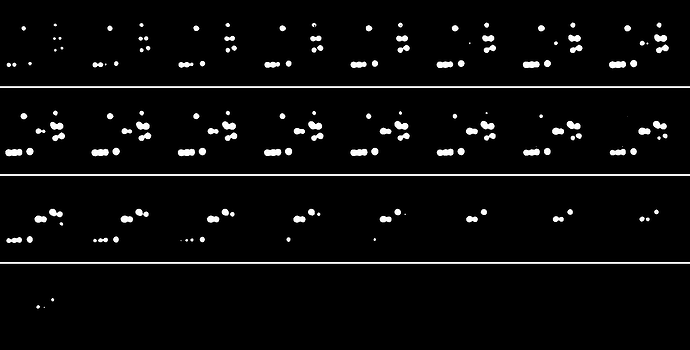 All samples are like this, not one of them accurately represent the target with the reported loss… so I ask is my loss wrong? What should I look into to fix this?
Thanks