Good Morning,
I would need to recreate the model showed below.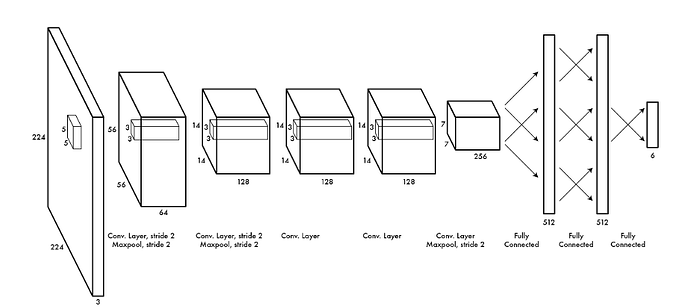 .
In the paper [here] (https://arxiv.org/pdf/1412.3128.pdf ) it is written that "the convolutional layers are interspersed with normalization and maxpooling layers at various stages and it pretrained using ImageNet.
I would like to implement this model or alternatively I would like to know how to adapt the pretrained version of Alexnet (since the model is derived from Alexnet). The model is used to perform regression on bounding boxes. Do you have suggestions?