The torch allclose function on the grad value and the hand-calculated grad values are very far away on colab. However, the issue was gone when the same code ran locally.
For more detail, you can see here.
You can run the colab notebook here: Google Colab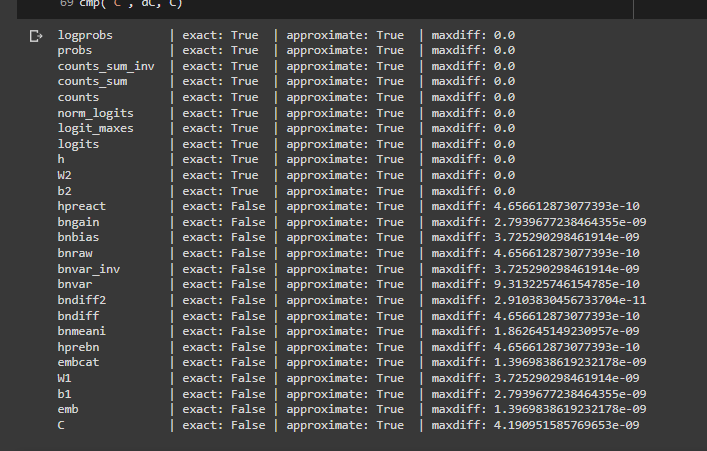 But
When you run it locally, you will see the torch allclose function says they are the same.