Dear all,
I am working on cavity segmentation problem. My data has only one class i.e., cavity. Initially, I am trying to fine tune baseline FCN segmentation model. By default, the model is trained on 21 classes, as shown in following figure.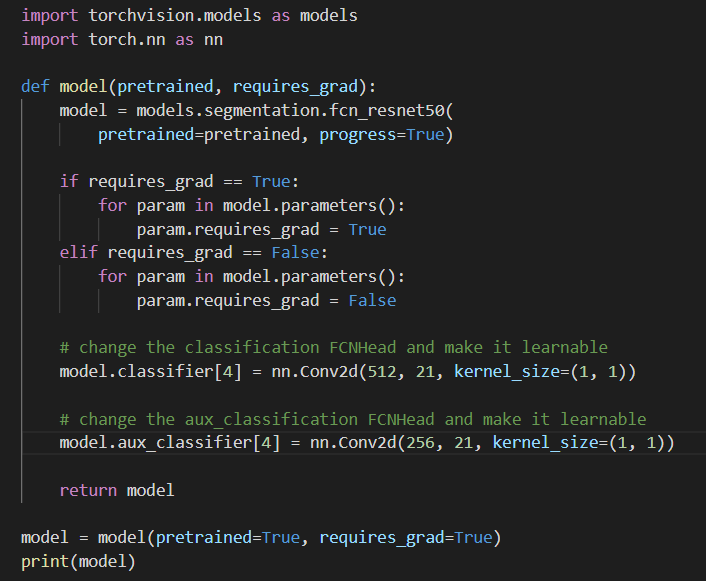 I have modified the output "21" to "1", however, it fully colors the whole images, instead of specific image region.
I shall be grateful if somebody guide me regarding, how can i fine tune this model for one class data.