Hi Guys,
I encountered some weird behaviors in the torchvision library. Whenever I use the CIFAR-10 dataset and a model (e.g., resnets) both from torchvision, they seem to work fine.
However, if I swap the CIFAR-10 dataset with a jpeg version and loaded it using the torchvision ImageFolder, somehow the network cannot seem to train it properly. Furthermore, the weights after training cannot output the same accuracy found during training.
All of the settings are the same including the transforms in the dataloader.
Here are pictures to illustrate my point.
Torchvision Resnet and CIFAR-10 working normally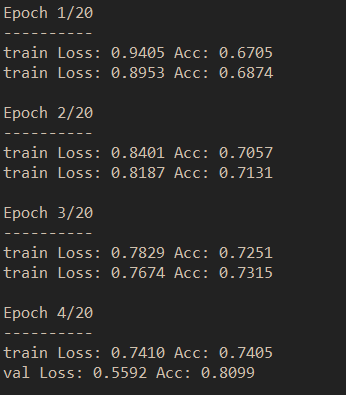 Torchvision Resnets and CIFAR-10 via ImageFolder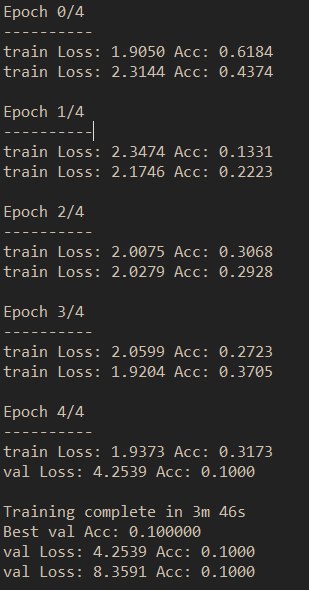 (The last result (8.35…) is actually the training set, which is different from the previous training loss)
I am at a loss. If I use the ImageFolder function with my own network, the training problem does not appear. Is this a problem with ImageFolder and preset torchvision networks or am I missing something?
Thank you in advance!