Hi,
I have a dataset which consists of 58 images(RGB format, rowcol3) and with their correspondant ground truth images (binary, row*col). This means every pixel in image has three color features and one class feature which is 1 or 0 to show belongings to a tumor or not.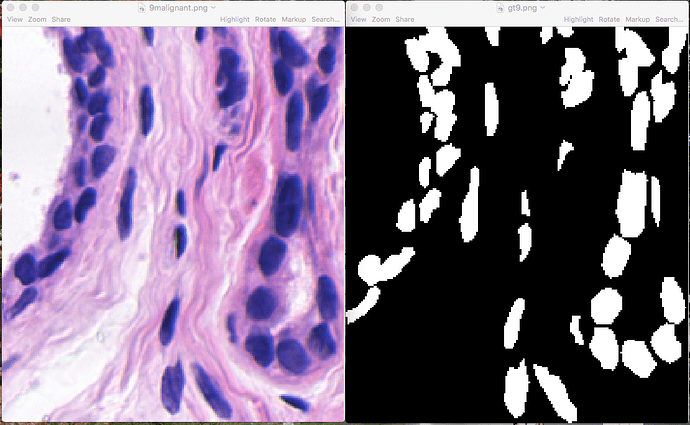 I've looked at lots of tutorials but most of them are unfortunately doesn't fit my problem. Like MNIST dataset, they have row*col features and just one class info instead of a pixel based ground truth images.
How can I load these images to perform neural network or any kind of deep learning algorithms? Any help would be appreciated.