Hi everybody,
I'm new to pytorch and trying to implement a multimodal deep autoencoder(means: autoencoder with multiple inputs)
At the first all inputs encode with same encoder architecture, after that, all outputs concatenates together and the output goes into the another encoding and deoding layers: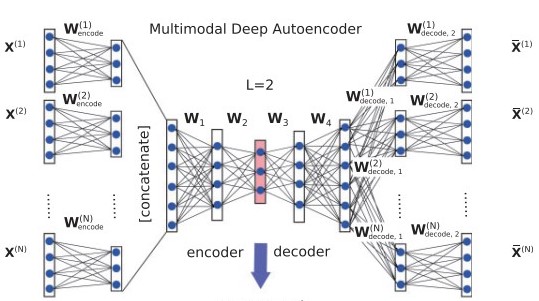 At the end, last decoder layer must reconstruct the inputs as multiple outputs.
Now I have between one and 9 inputs depending on the user's choice and each input is a 1215x1519 matrix.
I'm rally stuck in first and last layers of this autoencoder.
Can anyone help me in this case?
Thanks.