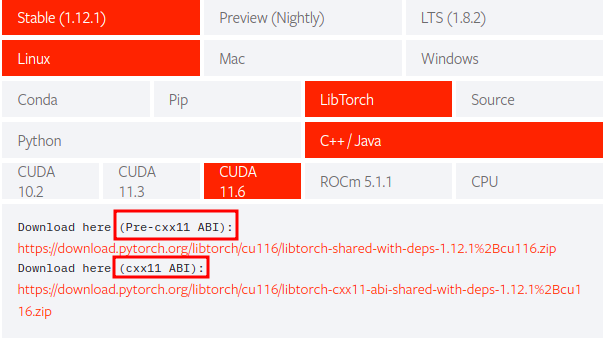 In itself, the choice would not matter too much (I'd probably take the cxx11 ABI).
The tricky part is when combining it with other libraries:
Typically C++ libraries are linked with the cxx11 ABI by default.
The official PyTorch Python module are linked with the old pre-cxx11 ABI, so if you want to use them, you need this.
If you have a mix of these, you are in a real pickle.
Best regards
Thomas