Hi,
First of all sorry for re-addressing this topic,
maybe the problem is that I still don't understand batchnorms:
Given the following input to my notebook: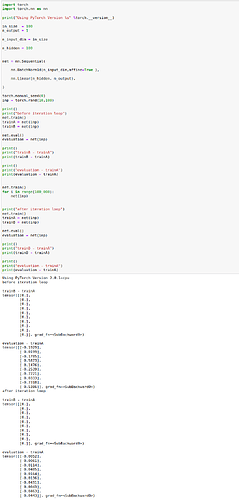 I would expect:
First there is a difference between the evaluation and the training,
because the training did not yet have enough iterations to have converged to the mean and variance of the data.
But then after several iterations, which are 100_000 in my case.
Everything should have converged:
and therefore —> training model equals evaluation model (given the same input)
But this is not the case
As said before, maybe I don't understand it.
Thanks in advance for any explanation.