Hi, all.
While checking the values of torch tensor, I have found a weird boolean on torch.eq. Distinctly, tensor values between a, b on the captured photo are all the same, but, the booleans are not all the same. How come these the result was coming?
import torch
import torch.nn as nn

h_src = torch.Tensor(10,3,5).uniform_(0,1)
h_t_tgt = torch.Tensor(10,1,5).uniform_(0,1)

model = nn.Linear(5,5, bias=None)
a = model(h_t_tgt)
b = torch.einsum('lk,ijk->ijl', [model.weight, h_t_tgt])

print(torch.eq(a.data, b.data))
print(a)
print(b)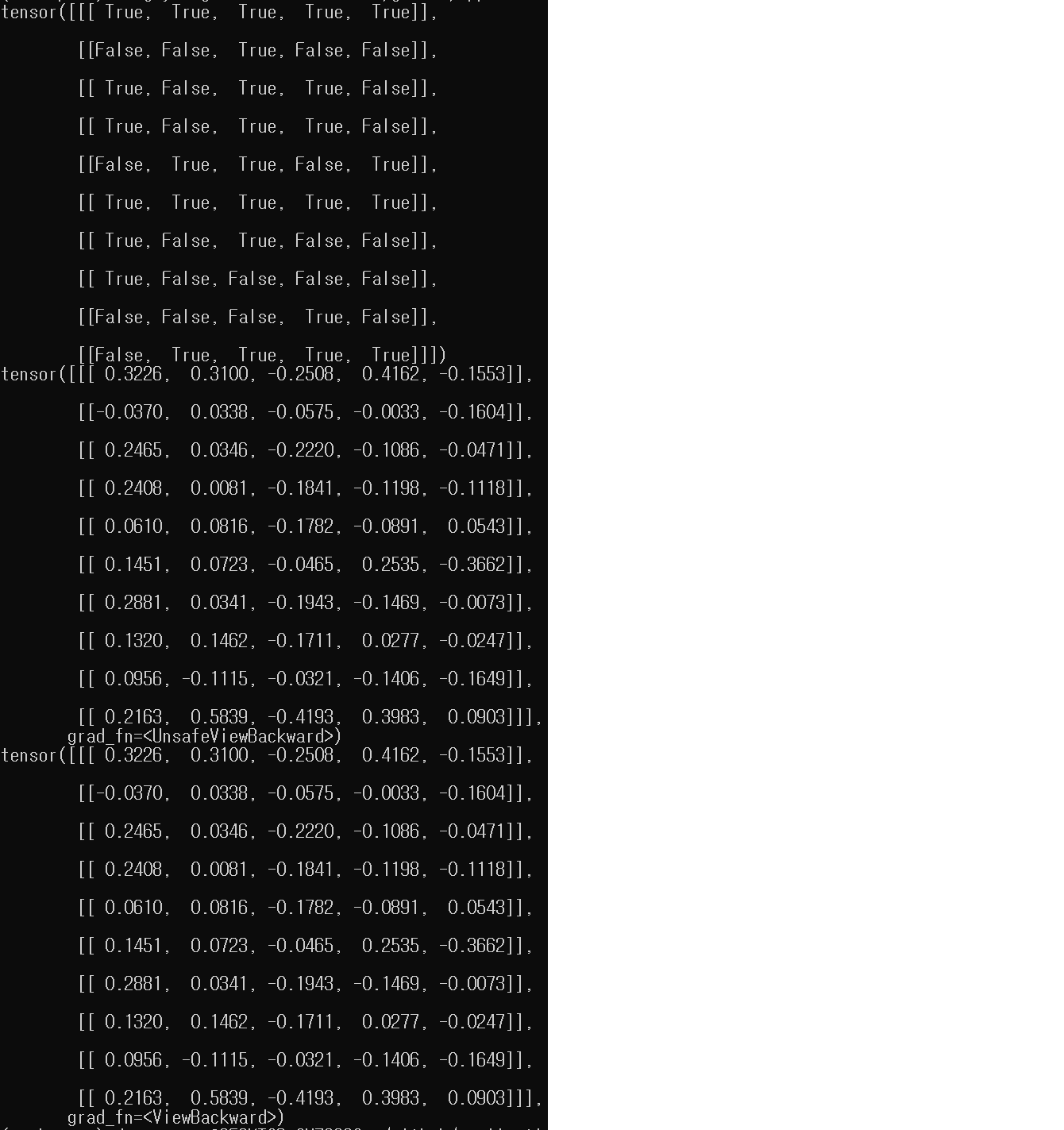 I understood this problem is related with a floating-point calculation. Then, is it hard for torch.eq to be precisely used?