Hi,
I am currently implementing the 3D variant of the P-Net from the paper DeepIGeoS: [1707.00652] DeepIGeoS: A Deep Interactive Geodesic Framework for Medical Image Segmentation
The architecture looks like the following: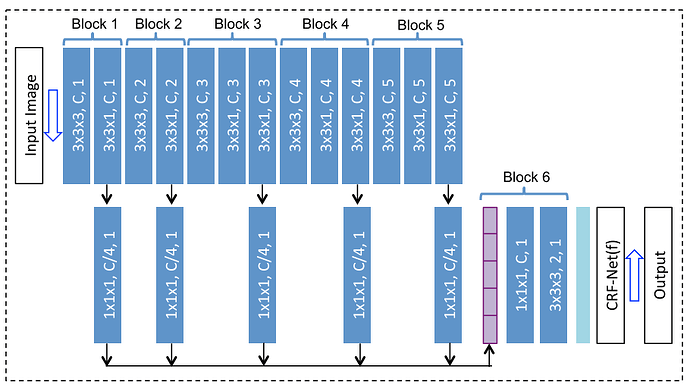 At the end of each block they are feeding the feature maps through a 1x1x1 conv in order to compress it and then concatenate all feature maps over their channel dim before feeding it to the classfier block.
However, as it turns out the compressed feature maps have all different sizes obviously and can therefore not be concatenated over their channels. The paper does not state anything in detail on how the feature maps are concatenated.
Is there a trick I am missing?
Right now I bypass the problem by upsampling all feature maps to the input shape of the original input, but I don't know if that is the correct solution. There is also no mention of upsampling in the paper.
Thanks in advance!