I have a problem that I cannot justify and I need an expert opinion as it might be architecture-related.
So I define a fresh Xception-based model, which is the following (Xception block is also provided):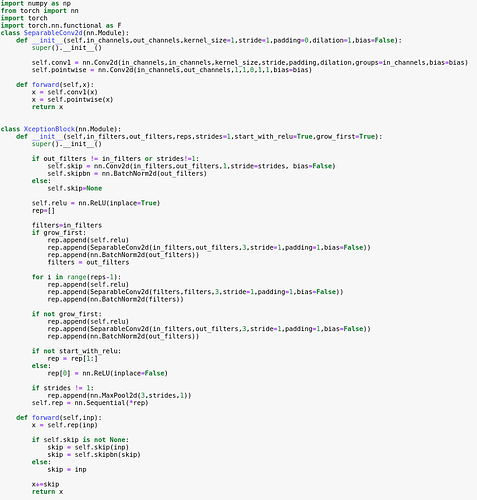 I then run:
model = SamplingSegmentation(3, 1, 6).cuda()
out = model(torch.ones((5, 3, 64, 64)).cuda())

And the error is: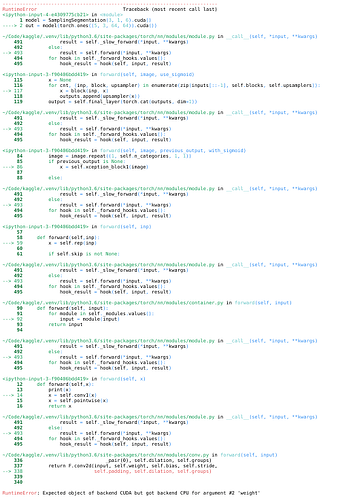 Does anyone know why this is happening? Printing the the input to the SeparableConvolution tells me it is already in cuda.