Hi,
I have 3 feature vector with 128 x 1 dimensions, in the last classification layer, I would like to feed each feature vector as one channel to final FC layer but as you know Pytorch does not support linear layer with multiple input channel.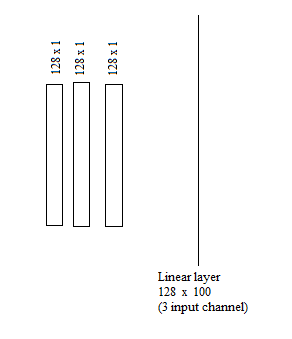 What I want is a linear layer with:
Input: 3 channel: each channel 128x1 feature vector
output: 1 channel 100 class probabilities.
Is it different than concatenating all 3 feature vectors and feed to linear layer?
384*1 single channel feature vactor?