Hi,

I was looking to implement U-Net Like long skip-connections across the encoder as well as the decoder. This snippet illustrates my problem.
blocks.extend( [nn.BatchNorm2d(self.channel), nn.ReLU(inplace=True)] ) #adding BatchNorm2d

self.blocks = nn.Sequential(*blocks)

def forward(self, input):
    return self.blocks(input)

Because I have 50+ layers in each Module, I can't expose them individually. But otherwise, I don't see how I can add skip connections across the encoder to the decoder, like U-NET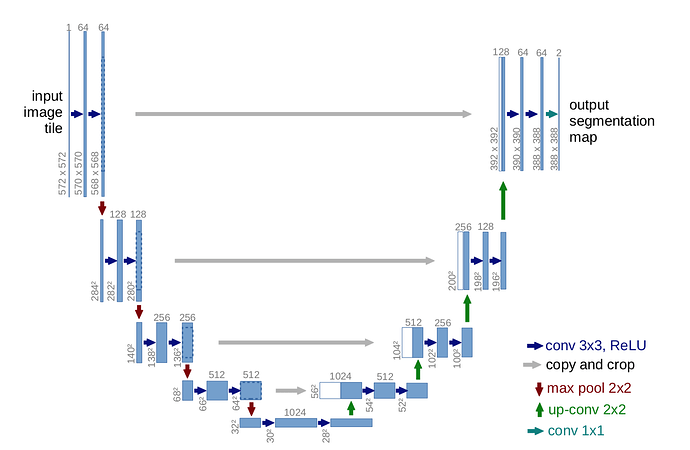 Does anyone have any ideas how I can simply do it? I suppose something like a skip connection from ith layer in encoder to len(decoder)-ith layer in the decoder (or maybe a bit complex like U-net, you get the idea)
P.S:- I am using a VQ-VAE-2, but for all intents and purposes its mostly a U-Net added with a quantization layer - so there shouldn't be any major hiccups
Thanks!