im trying out different Hyper-parameters for my model and for that i need to cross-validate over them.
it looks some thing like this: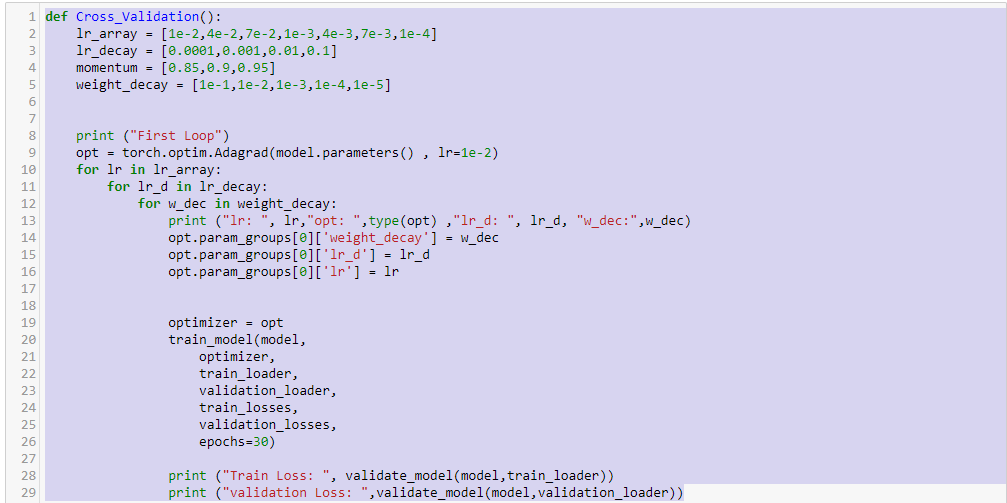 the issue is that after each variation of Hyper-Parameter, reset is required for the model, otherwise the ''learning'' will continue where the last one stopped (need to re-initialize the weights after each itiration).
im having problem doing that, help would be much appriciated.