Hi All
! I'm a new learner of Pytorch, today I try the example of tutorial, the CUDA error happens.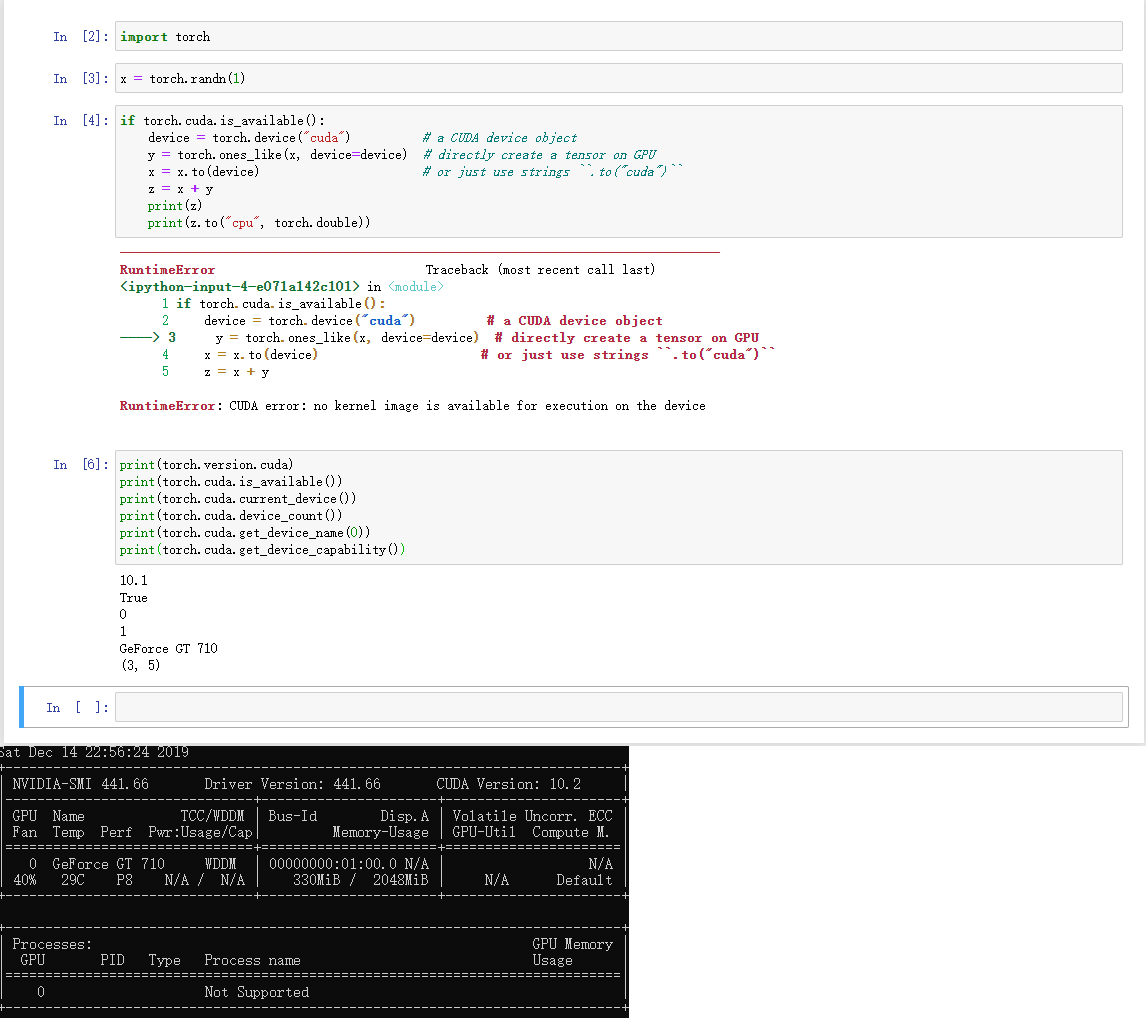 It seems that the opreation move tensor from cpu to GPU is not allowed. Does pytroch not support GT 710? But as shown in the figure, the flag of GPU available is Ture. I am confusing…
The configurations:
Windows 10 64bit,
Anaconda3,
Python 3.7.5,
pytorch 1.3.1 ( py3.7_cuda101_cudnn7_0 )
torchvision 0.4.2 ( py37_cu101 )
And the status of GPU is shown in the pic.
What is the error comes from? Should I adjust somethere to let it work or just need to change an advanced GPU?
Thanks all !
Bree