I'm getting cuda out of memory error. The error is shown below
RuntimeError: CUDA out of memory. Tried to allocate 256.00 MiB (GPU 0; 23.65 GiB total capacity; 21.65 GiB already allocated; 242.88 MiB free; 22.55 GiB reserved in total by PyTorch)
I'm able to train the model after I reduce the batch_size. When I checked the output of nvidia-smi , I see a 40% of memory is still free. Here is the output.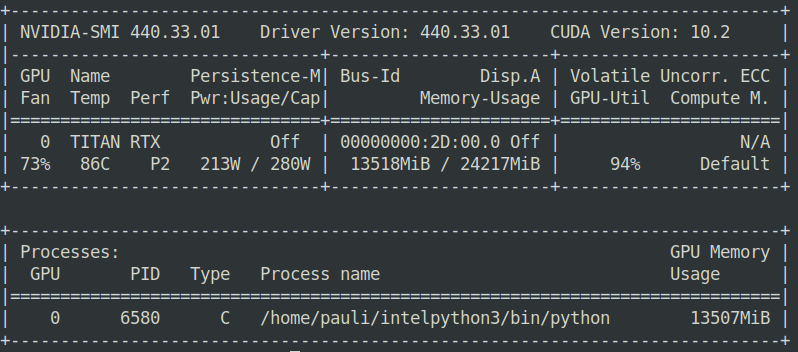 What could be possible reason for this?
pytorch: 1.4
cuda: 10.2
input_size: (512, 512, 4)
using half-precision
More information: The plot of gpu-utilization is shown below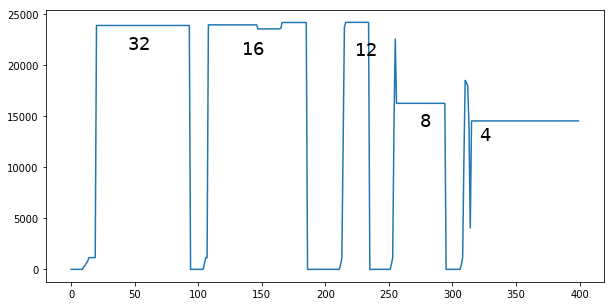 The numbers at each peak represent the batch_size. It seems the initial memory requirement is much higher than memory needed afterward. Can someone explain?