Hi,
I'm trying to define the Dataset class for our EHR data to be able to utilize the DataLoader, but it comes in the format of a list of list of list for a single subject, see below.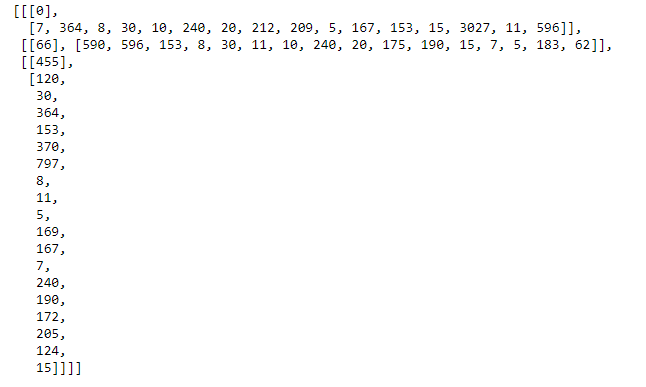 Basically the entire thing is a medical history for a single patient.
For each second-level list of list, e.g.[ [0], [ 7, 364, 8, 30, … 11, 596]] this indicates a single record in the patient's history, where [0] is a visiting time indicator, and [ 7, 364, 8, 30, … 11, 596] corresponding to the medical codes regarding this visit.
So there are inconsistent dimensions with regard to the length of visit codes, like for this patient, he/she has the visit codes varying 16, 16, 18 for his/her 1st, 2nd and 3rd visit. But each patient might also have varying length of historical records, like this person has 3 records, but another might have 10, or 20 or 34.
Just at lost about what to do to process and prepare this data in the format that Dataloader can process for models later.
Any hints or suggestions would be appreciated!