Hi, everyone
When I train my model with DDP, I observe that my training process got stuck every few seconds. The device information is shown in the following figure when it is stuck.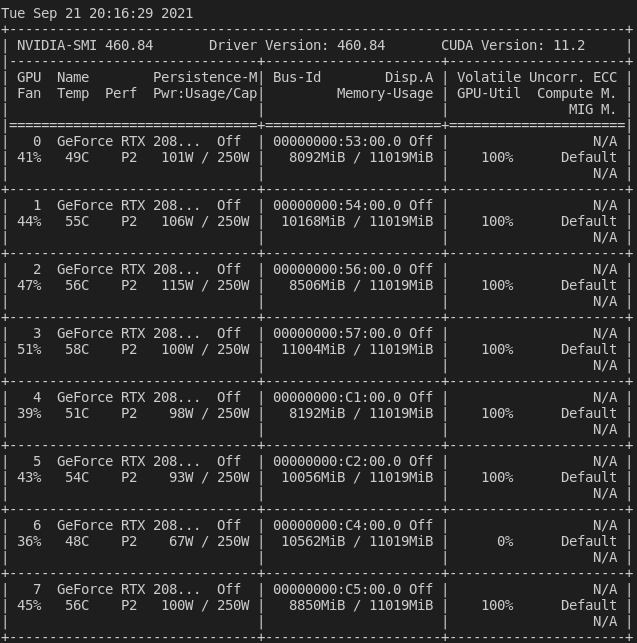 There seems always one GPU got stuck whose utilization is 0%, and the others are waiting for it to synchronizing.
This issue disappears after switching to another server (with the same image).
Though it is solved, I am curious about the reasons. I will appreciate it if someone shares the ideas.