The following is my loss curve. It includes the training batch loss and validation loss.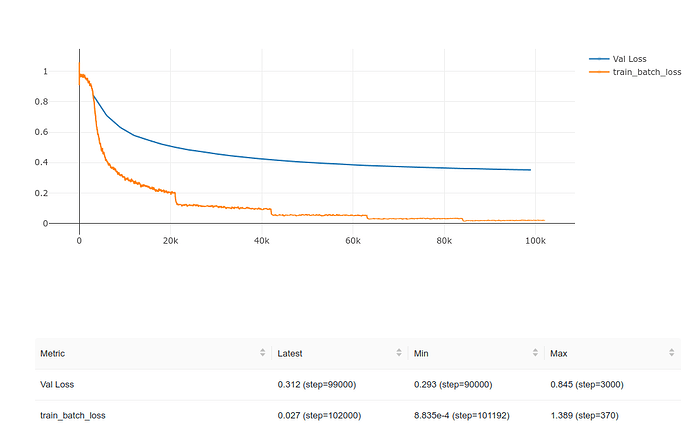 I also checked the F1 Score and AUROC on the validation data. Both of them seems performing well: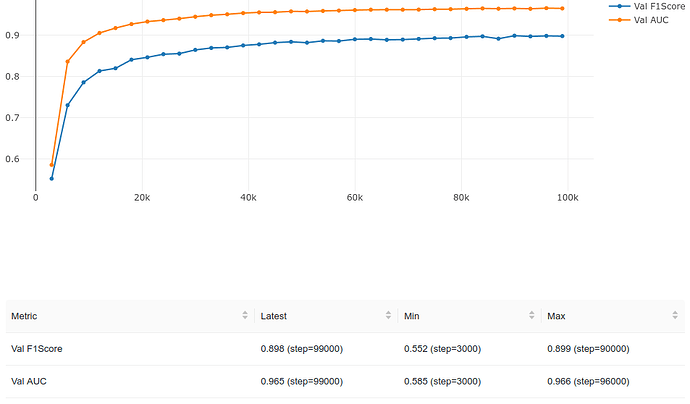 However I'm confused about two things:
(1) Both training loss and validation loss are decreasing, but validation loss is higher than training loss consistently, while validation loss never increases. It seems I can continue the training even at the end (100k step). Is this still considerred overfitting? If early stopping is implemented, stopping will not be triggered yet since ther validation loss is still decreasing.
(2) The training loss drops sharply at the beginning of each epoch. What is the reason behind this? Do I need to worry about it? I have shuffled the training data in DataLoader. In the model, the last layer is an vector inner product layer. When replacing this layer with a block of 3 linear layers with leakyReLU activation functions, and keeping everything else the same, the sharp drop in training loss disappears. In this way, I think the sharp drop in training loss is caused by the vector inner product layer. But why?