Hi everyone, I have started working with multiple GPUs (K80) but when I run torch.cuda.is_available() the output is False, and the following error message appears in another section of my code:
AssertionError: 
The NVIDIA driver on your system is too old (found version 9010).
Please update your GPU driver by downloading and installing a new
version from the URL: http://www.nvidia.com/Download/index.aspx
Alternatively, go to: https://pytorch.org to install
a PyTorch version that has been compiled with your version
of the CUDA driver.

I have already checked my CUDA version with the nvcc–version command, it is 10.1, the Pytorch version is 1.5.1+cu101, torchvision 0.6.1+cu101, these are the specifications of the GPUs: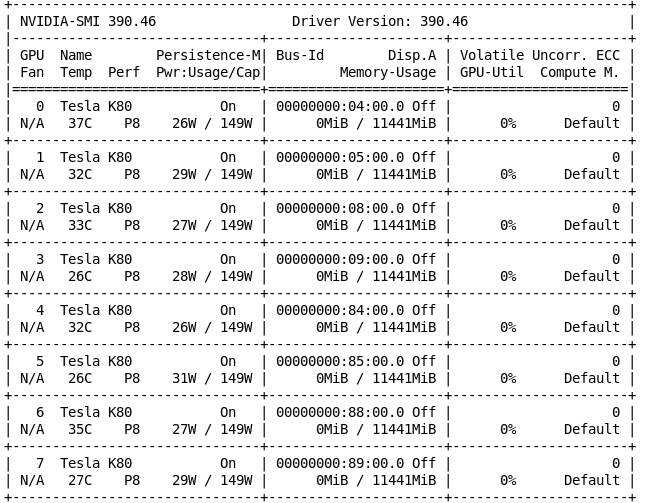 Thanks in advance for your help.