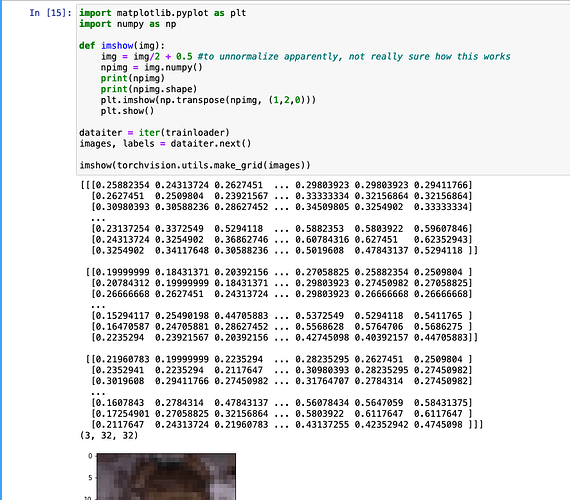 When I'm normalizing images I use the ToTensor() function which squeezes all the values between 0 and 1.
In the image you can see I want to see some images in the batch so I unnoramlized it but didn't undo my ToTensor() function, yet it's showing images just fine.
My point is that the pixels are not integers anymore and are actually decimal values between 0 and 1, how are they still be able to display images?