I have a lot of images to threshold. The correct threshold seems to be where the histogram of the image dies out a bit.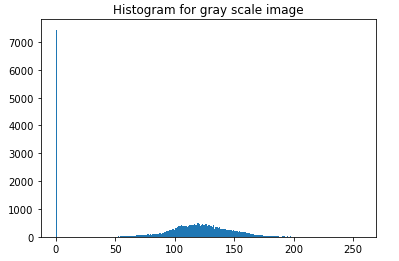 Here for example the correct value to get from the histogram would be about 200.
Except that after 200. The values are not exactly zero. So i can't pick on the last value there is.
This is my code:
image=io.imread(image_path)

image = NormalizeData(image)
image = 255 * image
image=image.astype(np.uint8)

hist = cv2.calcHist(image, [0], None, [256], [0,256])
np_hist=np.histogram(image.ravel(),256,[0,256])

n, bins, patches=plt.hist(image.ravel(),256,[0,256])
plt.title('Histogram for gray scale image')
plt.show()

If anyone knows of any learnable threshold method too that would be great!