I have a lot of images data and I am trying to pack 8 images with 1 label interactively. After that, I will feed the data into the neural network accordingly. But I'm unable to extract the images from my customized Dataset(). Here is my code below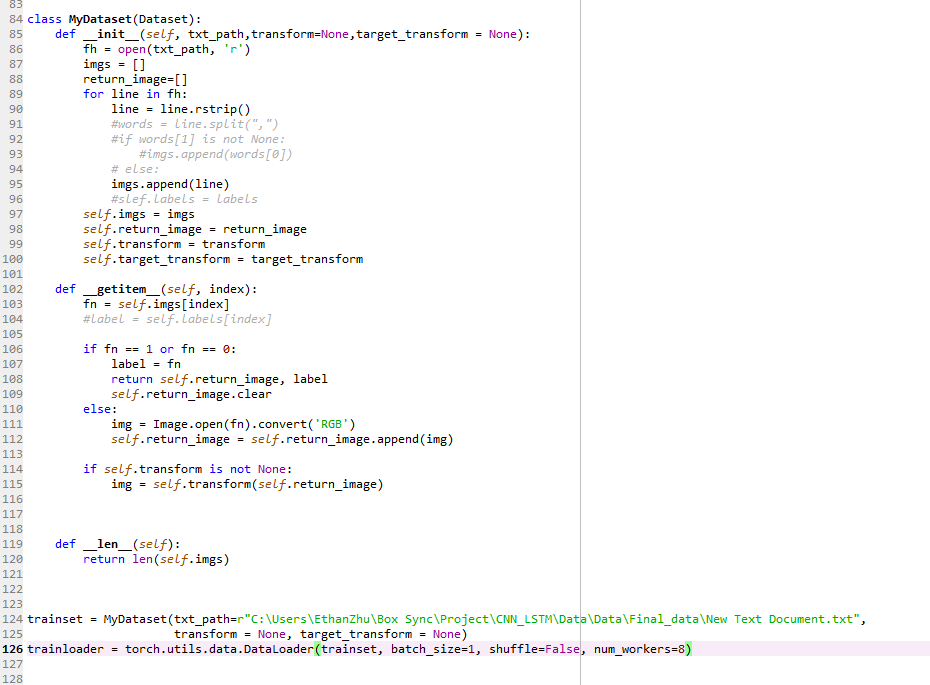 my file path looks like this:
…\O2Hb_1.png
…\O2Hb_2.png
…\O2Hb_3.png
…\O2Hb_4.png
…\O2Hb_5.png
…\O2Hb_6.png
…\O2Hb_7.png
…\O2Hb_8.png
0
the last line 0 is the label
and is there any way to put 8 images into 1 tensor with 1 label, and then feed into CNN?
I'm new to Pytorch and really need some help, thanks!