Hi, I am getting started with Pythorch and I would like to understand what procedure I need to follow to install pythorch. I would like to use pythorch in a virtualenvironment with a virtualenvironmentwrapper (this is what's used at my company and I don't want to change it).
However, I am concerned if doing the installation below (found on the main pythorch page) would compromise the rest of my environment: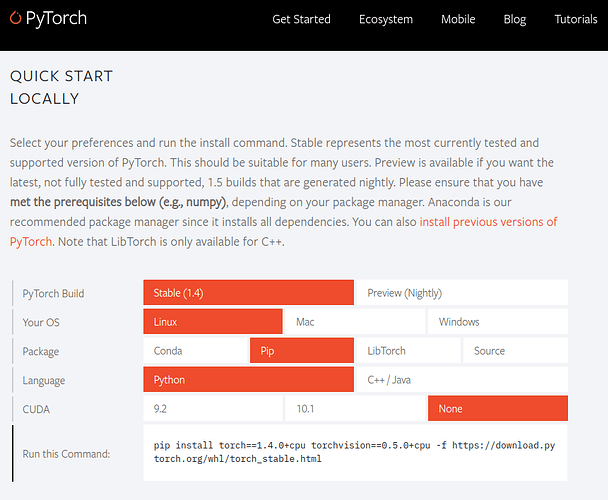 I say this because I need to use systemwide a python 2.7 while I know that Pythorch works for Python 3.XX.
Could you let me know what is best to do and if there is a guide to install Pythorch in a virtualenvironment without any problems?