import torch
data = torch.tensor([[1.,2.,3.,4.], [5.,6.,7.,8.]], requires_grad=True)
batch = data.shape[0]
t_data = data.reshape(batch, 2, 2)
tf_data = torch.zeros((batch, 3, 2, 2))
for i in range(batch):
    tf_data[i] = t_data[i].expand_as(tf_data[i])
loss = torch.sum(tf_data)
print('tf_data\n', tf_data)
print('data\n', data)
tf_data.register_hook(print)
data.register_hook(print)
loss.backward()

I want to know the gradient flow for some tensor operation like reshape or expand_as, so I wrote above code to test. I got below output.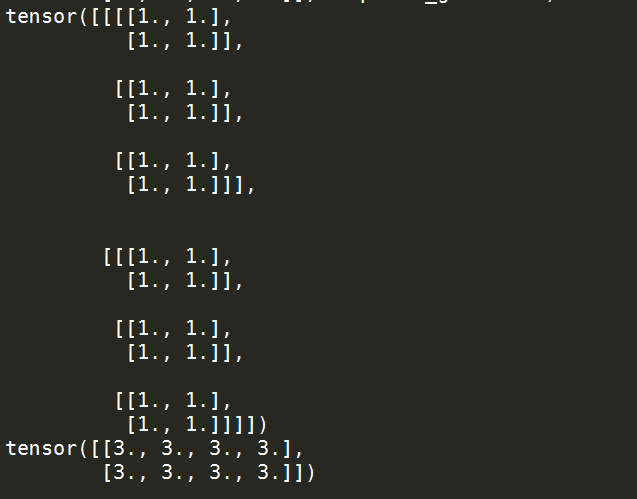 the grad of data and tf_data is all 3 and 1 no matter how I changed data, can anyone explain the gradient flow for this case in pytorch? How does the pytorch calculate the gradient for this case?