Hallo,
I am trying to implement a time-series forecasting algorithm using pytorch internal gru module.
However, I am a bit confused when it comes to choosing the correct output for my specific use-case.
After searching for answers I came across this picture, which clarified some things for me.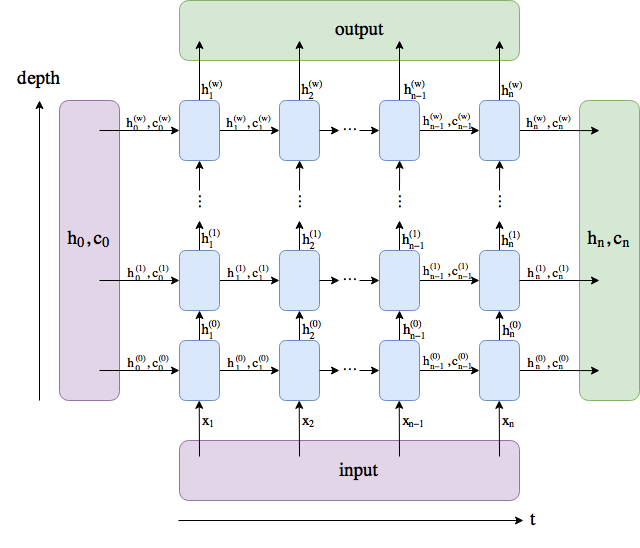 Problem definition:
I have a time-series of lagged, hourly price-data, let´s say 24*7 = 168 datapoints as input.
I then want to predict the next 24 timesteps.
However, I am unsure which output i should use in this case.
Should I use the last hidden state of the last layer of the GRU network ?
Edit: Or should I use the hidden state (=output) of every GRU cell in the network ?
Any help would be greatly appreciated.
Best Regards,
Glowtorch