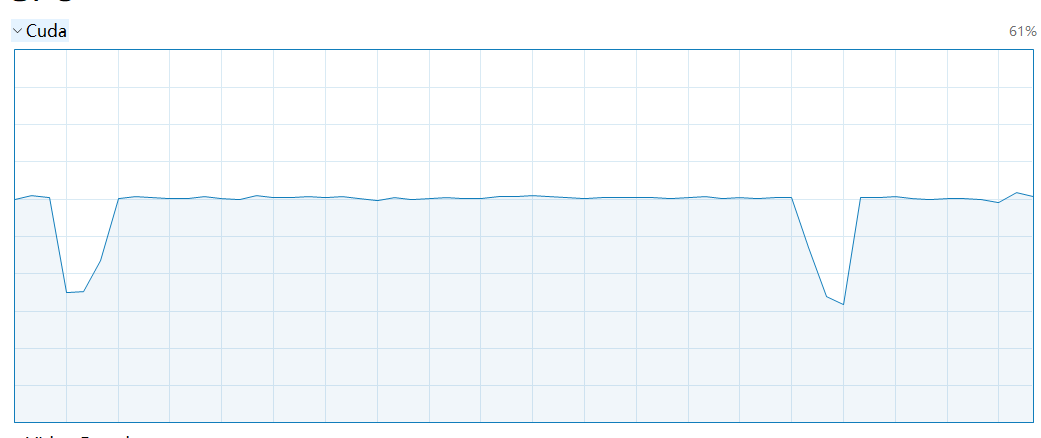 Low-frequency noise when CUDA usage at a higher level in the above image, and whenever the usage drops down (2 valleys in the image), the noise change to a higher frequency. These shifts happen periodically when the training starts and then end immediately when training is over.
What might be the problem?
---
Edit:
When I set a larger batch size, the noise frequency becomes lower too. When the batch size is large enough, the noise eventually disappeared.
What the heck?