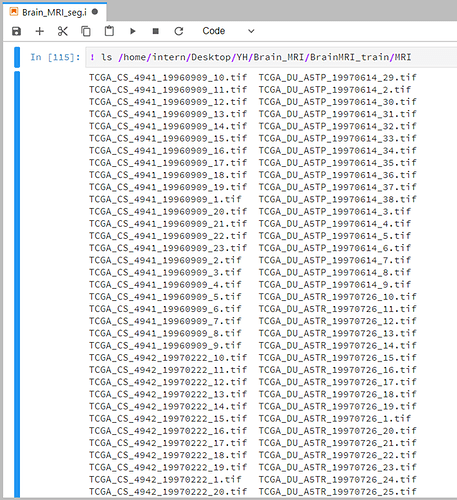 As you can see in this picture above there are lots of image files in that directory.
I don't know why the number of datapoints is 2
doesn't it mean the imagefolder reads 2 imagefiles?
I have no idea why ImageFolder doesn't reads the whole imagefiles I have in that directory.
---
edited
just found another weird thing.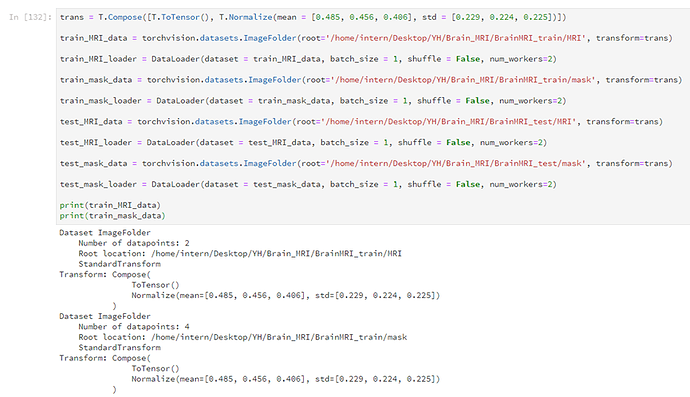 why in the mask directory gets 4 image data???
all the files have same name but mask folder with mask on the back.
just like this
MRI folder —> TCGS_CS_4941.tif
Mask folder —> TCGS_CS_4941_mask.tif