I am new to pytorch. I was using tensorflow and keras before but when I came to know about pytorch's stability and native AMP support. I switched to pytorch.
GPU: RTX 2070 super (vram - 8GB)
I used mixed precision with grad accum of 2. Image resolution is 416 x 416. But I'm getting CUDA out of memory error. I even switched to kaggle kernel, The same error pops up there too.
kaggle GPU: NVIDIA K80(vram-16GB)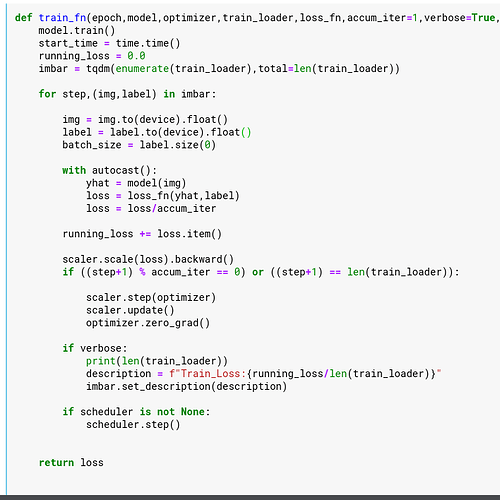 Is my logic correct?
Thanks in advance