Hello everyone!
I want to check the weight of a specific layer while training ResNet.
So I got the following output through the script below.
    get_weight = net.get_parameter('module.layer1.0.conv1.weight')
    L2norm_weight = torch.norm(get_weight, p='fro')
    print(L2norm_weight)

output: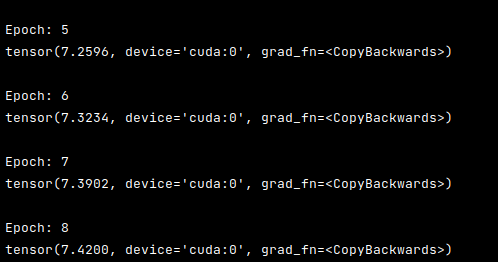 So I want to save the number (such as 7.2596, 7.3254, etc.) in the tensor for every epoch, what should I do?