I ran two LeNet5 training on different datasets, one is MNIST, the other is CIFAR10, the code is the same except dimensions, including the visdom related codes being the same, like:
viz=Visdom()
viz.line([0.], [0.], win='train_loss', opts=dict(title='Train Loss'))
viz.line([0.], [0.], win='val', opts=dict(title='Validation Accuracy'))
global_step=0

And then, I run two traning simultaneously (but separately from different linux terminal windows), and then I got a picture like this: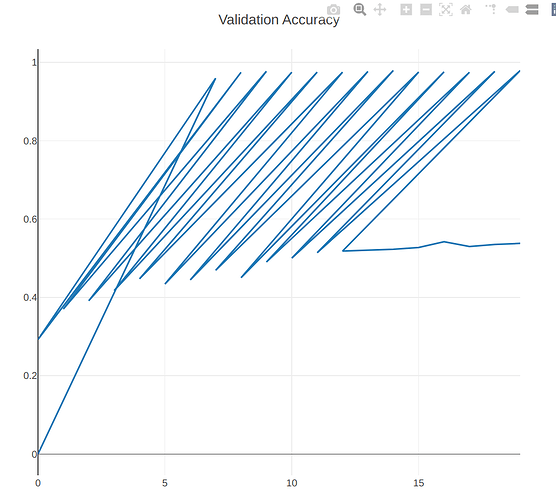 Initially, I am wandering why the accuracy fluctuate like that, soon later I realized it is the accuracy from two runnings, one is around 50% accuracy, and the other is around 90% accuracy. The same phenomena happend for loss data.
How could they be merged into one picture? Is that a bug? Shouldn't the two runnings create two visdom instances? And then create two sets of pictures?
Thanks.