Hello!
I'm trying to understand how PyTorch launches CUDA kernels during the forward propagation.
For example, this is the forward() function of resnet50: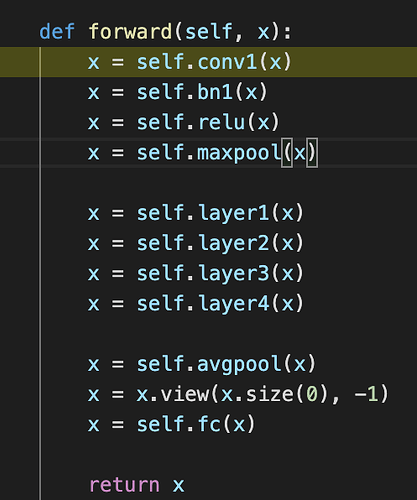 Looks like it launches the kernels layer by layer sequentially, but I heard that launching CUDA kernel is asynchronous, so CPU thread does not wait for the kernel to be completed.
So, could someone explain to me how these kernels can be launched asynchronously? In other words, how can the kernel for layer N be launched without waiting for the result from the layer N-1? Thanks!