For example, I use numpy: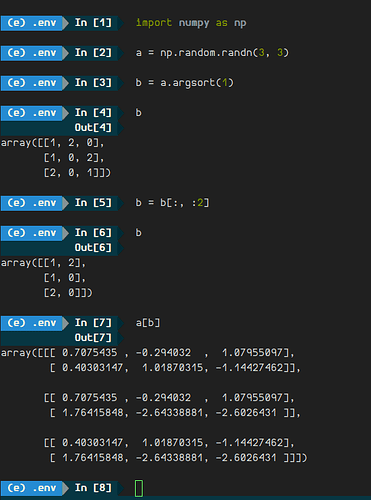 Then I would like to do it in PyTorch, but it failed, I do not know how to solve it.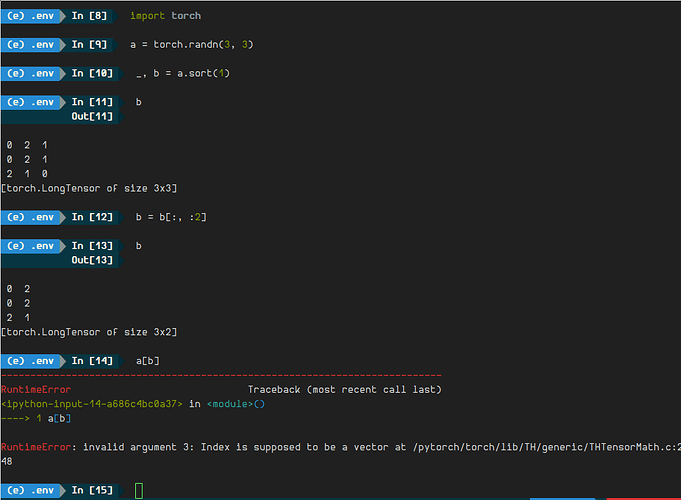 I know this is duplicated with How to get a matrix top-n in its second axis? However, topk still does not meet my real need that I wand to use b to index another variablec too. For example:

@tom Hello, could you answer this question too? thank you!