Hi,
I have been trying to implement the LSTM siamese for sentence similarity as introduced in the initial paper on my own but I am struggling to get the last hidden layer for each iterations without using a for loop.
h3 and h4 respectively on this diagram that come from the paper.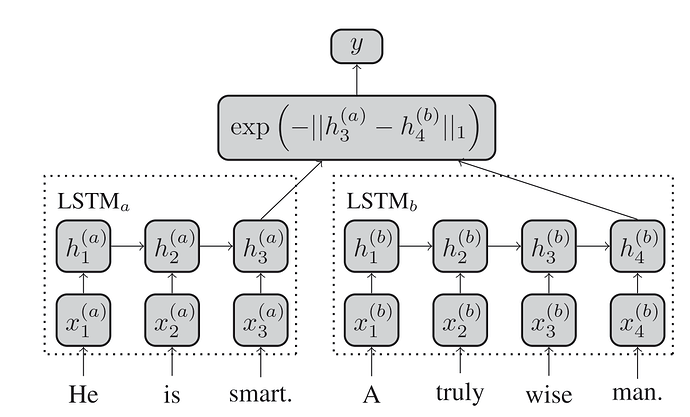 All the implementations I have seen (see
here
and
there
for examples) use for loop to go one by one to get the final hidden layer. It looks correct to me but this is super inefficient as when I am training it on my cpu it only uses one CPU (because of the for loop as far as I understand).
I understand that I could run multiple epoch in parallel but I'd really like to find a way to solve it in the LSTM code itself by not using the for loop which would allow the code to run faster.
My guess tell me that maybe I could do something with register hook but I am going into uncharted territory.
Could anyone give me a help or give me a hint in order to make this fast with pytorch?
Thanks in advance for any help.